---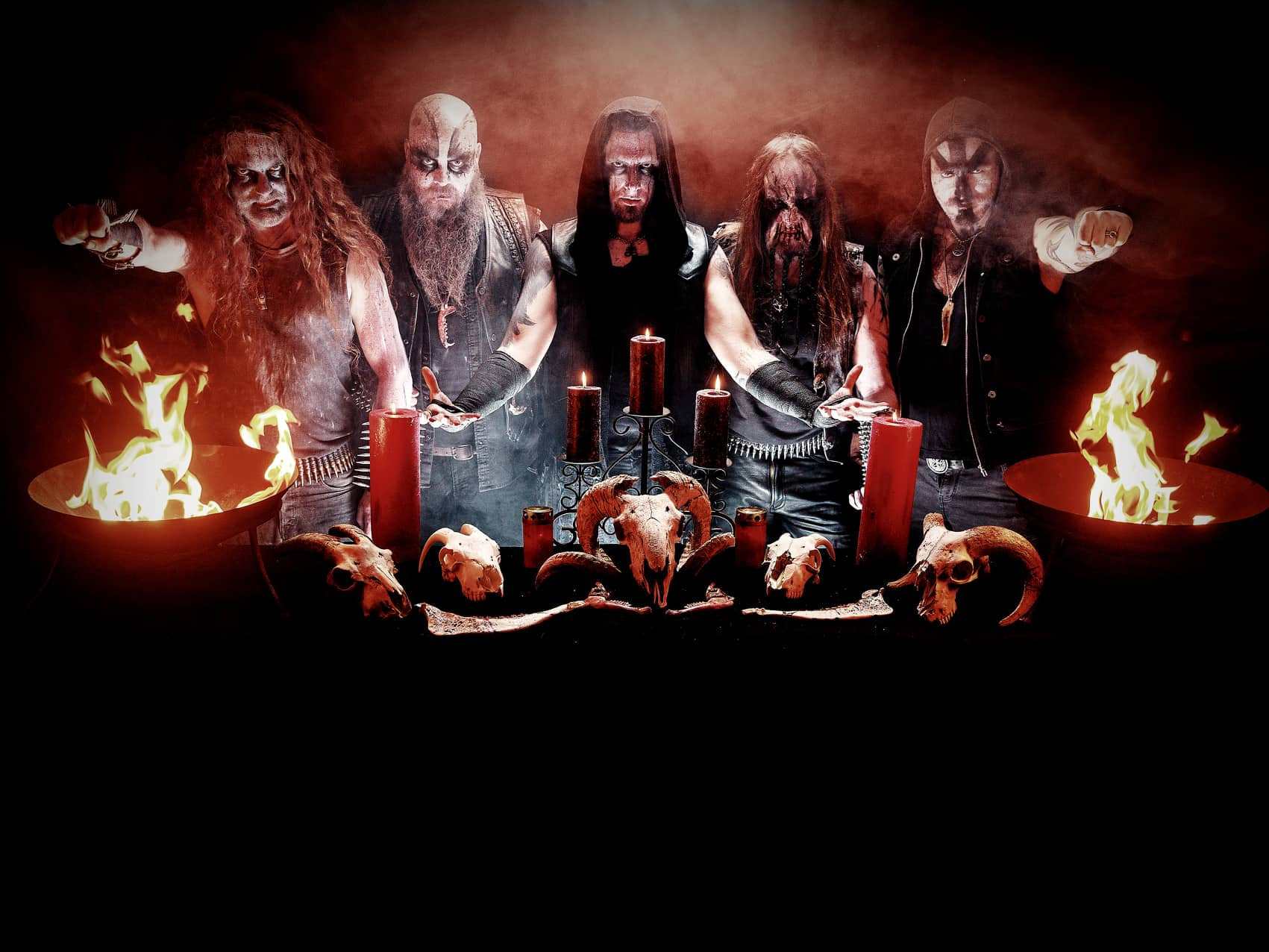 Wir haben mit Tempestas, seines Zeichens Artillerist der Band Halphas, gesprochen und einige Kommentare wie folgenden entlockt: "Für uns persönlich ist es das definitiv mächtigste Album bisher. Wir waren noch nie eine Band, die rabiaten, schnellen, Blast-Beat-Metal à la Marduk macht. Wir haben uns eher noch mehr in die "epische" Richtung entwickelt. Das heißt nicht das wir an "Härte" verloren haben. Härte bzw. die größte Kraft in der Musik entsteht für mich nicht nur durch Geschwindigkeit, sondern durch das Gesamtkonzept und die Authentizität einer Band."
Das volle Ding findet ihr in der Interview-Sektion!


---
In den letzten Wochen hat es auf der Seite des Imperium Festivals ordentlich rumort und das Billing hat einige exzellente Neuzugänge erfahren: So wird die Festung Fredriksten am beschaulichen Iddefjord Anfang Juli neben Warmoon Lord, Spirit Possession, Kvaen und Taake auch weitere Bands auf dem Spielplan haben, welcher in den letzten Wochen um einige Brecher wie Doedsvangar, Kringa oder KHOLD ergänzt wurde!
Wer sich noch alles auf dem Imperium Festival tummelt und welchen Rahmen ihr dort erwarten könnt, lest ihr auf der Homepage des Event!
Imperium Festival / Norwegen: Homepage
---
Die Lokalmatadoren Nuclear Warfare gaben sich an diesem Wochenende zusammen mit den Griechen von Amken ein kleines Stelldichein in Nürtingen. Neben den Klassikern "Bier" und den mitsingbaren Gassenhauern wie "Death by Zucchini" wurde auch "Mata Com Faca" - salopp aus dem Portugiesischen übersetzt mit "isch mach disch Messer" - zelebriert. In einer Run and Gun-Aktion haben wir euch letzteren Song in einen kurzen dreckigen Supercut gepackt.
Viel Freude damit!
---
It has been really positive to witness the metal scene's activity this year, especially what comes to the organizers in Estonia. Variety of interesting bands, selection of different venues and lots of shows to choose from has been the theme for 2023 - and this week was no different. Two US-based Black Metal bands in a week, with strong support from more local forces? Yes please. Tuesday started of with Wayfarer visting Sveta baar with strong support by Finnish Havukruunu. Really energetic showing from both of the ensebles and yet another great show hosted by Damn.Loud Agency, who were also topped of the concert just next day by announcing Akhlys arriving to the very same stage in Sveta later this year.
Friday sealed the week in a stylish fashion, with a concert organized by Urban Culture Entertainment. Newish venue (for the metal scene) Kinomaja Bar & Stage, another US-based band UADA making their appearance after a cancellation last year and a local band Pime making a strong showing with their recently completed full 4-piece line up. What else to ask for a perfect ending for a black metal week like that? UG was naturally present on both of the occasions.
Check our photo galleries shot by Arttv on FB:
UADA + PIME Gallery
Havukruunu + Wayfarer Gallery
---
1782, "Clamor Luciferi", VÖ: 14.04.2023 / Heavy Psych Sounds [Full Stream]
Aethyrick, "Kolme Veljestä" EP, VÖ: 14.04.2023 / The Sinister Flame [Full Stream]
Dødheimsgard, "Black Medium Current", VÖ: 14.04.2023 / Peaceville Records [Official Video]
Eridu, "Enuma Elish", VÖ: 14.04.2023 / Independent [Full Stream]
Lustre, "Reverence" EP (feat. Harakiri for the Sky), VÖ: 14.04.2023 / Nordvis Produktion [Official Track]
Overkill, "Scorched", VÖ: 14.04.2023 / Nuclear Blast [Official Video]
Perdition Winds, "Burning Spiritual Crypts", VÖ: 14.04.2023 / Hellthrasher Productions [Bandcamp]
Spectre, "Anti-Life Forever!, VÖ: 13.04.2023 / Independent [Official Track]
Unhallowed, "Awaken The Black Flame", VÖ: 14.04.2023 / Folter Records [Full Stream]
Wesele, "Fin de siécle", VÖ: 11.04.2023 / Odium Records [Full Stream]
---